I was feeling really rather homosexual as I tore away the last strips of Peter's quickly solidifying sperm from my chin...
I started reading Sixty Nine Shades of Gay over Christmas but didn't finish the first paragraph. Severino from Horse Meat Disco tried to turn me with it even though he KNOWS that I'm all about getting off with the birds. To be fair, he also stuffed me with Shit Ground, No Fans by Jack Bremner as the main present so it's all swings and roundabouts at the end of the day. Know what I mean?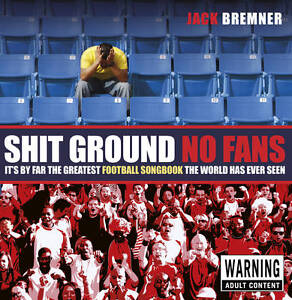 I've had a cracking Christmas and New Year, thanks for asking. Weekly Review of Dance Music statistics have continued to hover around the 25,000 to 700,000 per day mark even though I've written fuck all since mid-December! Santa bought and brought me LOADS of presents and I properly fucking had it at a New Year's Eve house party in Greenford 'til one and a half bells.
Thud. Thud. Thud. Thud. Click. Eee…euuuuuw. Click. Thud. Thud. Thud. Thud. Crkkkkk. Munch. Munch. Slurp. Munch. Cough. Clunk. Clunk. Click. Eee...euuuuuw...eee...uuuw...eee. Thud. Thud. Thud. Thud…
Those were the noises I heard at 3:45am on Christmas morning. The unmistakable sounds of Santa making his way in, and then out of my house was, in a way, unmistakable. Before the final few thuds I sneakily opened my right eye a few thousandths of an inch and peered through the crack of the bedroom door. I saw him. I fucking saw him. Santa's legs moved unsteadily up the loft ladder, hoisting it up kindly behind him as he ghosted through the roof and down the other chimney to number 72. He must be about 200 years old now, I thought to myself before falling back into a deep sleep about deep house. When I woke up two and a half hours later I rushed downstairs in just my black Karl Kani briefs and opened the door to the living room, falling face first into a MASSIVE pile of presents from well-wishers, DJs, producers, music journalists, family, promoters, friends, Twitter "Followers", label bosses and Facebook "Likers" from abroad and the UK.
Pittsburgh Track Authority bought me the M-Audio Keystation Mini 32 ultra-portable keyboard controller (RRP £39.00) for my Ableton 9 Live Lite game. I mentioned to Thomas Cox on Twitter that I wanted to make industrial music under the (shh) secret pseudonym, DJ Saint Francis, in 2014. Cheers, Pipecock! This keyboard will make programming leads and drums in Ableton a pleasure, not a chore.
Shane Watcha sent me a VIP AAA ticket for his Zombie Soundsystem concert at Basing House on Saturday 11 June (RRP £10.00). He'll be joined by Danny Howells and DJ LO from France for what WILL be a night to remember! Zombie Soundsystem are celebrating their 8th birthday party by encouraging people to dance for seven hours solid in a modest little club in Shoreditch. Pints of lager were £5.00 last time I went to Basing House. However, don't try dancing for seven hours under the influence of beer though because your legs won't work properly and you'll probably be sick down your t-shirt. Ask around to see if anyone is 'selling' in the club when you get there. If so, buy some 'ecstacy E tablets' or 'MDMA powder/crystals'. If you're pissed before you get in, either of these agents will act as a handy soberer-upper and provide vital energy, coherence, love, confidence and understanding after about half an hour. Neck two or three tablets or a gram of powder/crystals and they will keep you going until chucking out time. Also spinning discs on the night are Clint Lee and DJ Nobody.
BUY TICKETS NOW:
The Egyptian Lover gifted me a David Beckham: The Essence deodorant body spray and body wash set (RRP £9.99). Every day for about a month I'm going to stink of David Beckham. Lock up your personal assistants, Northolt!
Mixmag Seb and Mixmag Jeremy bought and downloaded Real Boxing (RRP £0.99) to my white iPad 2. I've almost clocked this game already. If anyone wants to challenge me to an online fight, search for TonkaBoxxxa69 and challenge me. I'll fucking batter you though because, at the time of writing, I have 91 strength, 89 stamina and 92 speed. Good luck with trying to knock me out or beat me on points with those credentials, you fucking pussies.




Andy and Greg (Greg and Andy, I can never tell!) at Defected Records sent over a Lynx: Attract for Men gift set (RRP £5.99). I'll start using that after I've used up all my David Beckham. I had a quick sniff of it the other day actually, it smells a bit like Lynx Africa, which is no bad thing at all.
My sister gave me a cheque for twenty pounds (RRP £20.00) in a fucking BIRTHDAY card (RRP £1.49).
Ilona and Danny Rampling wrapped up
8 Track Cartridge
by West Norwood Cassette Library (RRP £13.99), cheekily in CD format! I haven't listened to this yet but I just read Andrew Ryce's
review
on Resident Advisor. You can't argue with 4/5 and if Rycey say's it's good, it must be fucking good. The only thing that's putting me off this is Bob Bhamra's stage name; West Norwood Cassette Library. I don't know why but it sounds too much like Pittsburgh Track Authority, who I've always thought sounded like Sandwell District. Know what I mean? All very local, generic and cold sounding. I can't put my finger on why they all sound similar to me, but they do. Seriously, do you know what I mean? West Norwood Cassette Library. Pittsburgh Track Authority. Sandwell District. South Harrow Blackout Committee. Tipton Drill Board. Speculoos Dance Squad. Musically, they're all very different but they all sound the same, in a way. Know what I mean?
I also got some
Chubby Brown
DVDs (RRP £12.99), M&S
socks
(RRP £8.99) and a green BHS
jumper
(RRP £14.99) from my two nans and one granddad. I know I took a pop at their name but, to be fair to them, Pittsburgh Track Authority spent the most money on Christmas presents for me - £39.00 for the keyboard - and that's not counting what they must have spent on posting it from...where are they from again?! LOLoutLoud.

I'll tell you about the New Year's Eve house party in Greenford after I've imagined what it would have been like if I was at it.
WRDM is now BACK and the WRDMHQ doors are now open WIDE. 2014 is going to be fucking brilliant. Throughout the year you can read what I say on here, on
Ran$om Note
and occasional things on
Meoko
.
Email me:
tonkawrdm@gmail.com
CLASSIC